Team
Our Profesional Team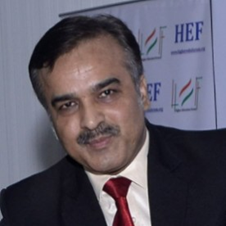 Dr Ravindra Pratap Gupta
Director
B.Sc, MBA, PhD, CCD (UK)
Dr. Ravindra Gupta is a Consultant, Adviser & Board Member in companies spanning across sectors as Pharma, Retail, Healthcare, Distribution, IT and Education. A dynamic professional in Corporate Governance, Marketing, Sales and Operations with over 22 years of strong, decisive executive leadership in well known organisations. Has been instrumental in bringing successful transformations in difficult situations with able guidance and spearheading leadership. Has strong corporate network and sector knowledge for bringing turnarounds and has successfully completed various full time, advisory & consultancy assignments undertaken.
Dr. Gupta has been functionally engaged in establishing presence for pharma majors in various locations within the country having played pivotal roles with Micro Labs Ltd, Wanbury Ltd. (erstwhile Wander Novartis Pharma), Aventis Pharma Ltd and Lloyds Labs. Have been associated in healthcare among the top management cadre personnel of 1500 bedded Asia's biggest hospital SevenHills Hospital & Health-city.
Dr. Gupta has been a core part of the healthcare retail business of the Future Group and has been instrumental in setting up the vast network of in store Wellness Stores with India's leading Retailer Future Group in North, West and Gujarat Zones.
Dr. Gupta had been associated with the Indira Group of Institutes since December 2008, having held the position of Director at Indira Group of Institutes. Besides he is credited with successfully establishing distribution network of Domestic and International Giants in India.
Winner of Mother Teresa Award for Excellence in Execution 2011, Global Achievers Award 2011 for Excellent Industry Interface, IEDRA Excellence Award 2011, RK Excellence Award for Best Marketing Professional of The Year" on 12th May 2012, Business Consultant of the Year 2013.
---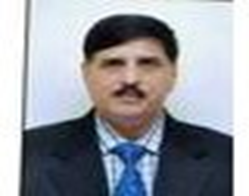 Dr VM Handa
Head Human Resources
A professional having over 30 years rich experience in HR, Personnel Management, General Administration Facility Management, Employee and Industrial Relations across diverse industry verticals. Awarded "Indian Achievers award for Excellence in Education" by Indian Economic Development & Research Association, New Delhi Approved Ph.D. guide for Management subject by Shri Jagdishprashad Jhabarmal Tibrewala University, Rajasthan Proficient in Employee relations, Union relations, Grievance Handling, Legal & Statutory Compliances, Organisational Development, contract labour management, manpower planning & recruitment, reward & remuneration system etc.
A keen strategist with the flair for designing and implementing strategies and HR Interventions that align with business needs and for accelerated growth of the organisation.
Endowed with excellent relationship management, communication & interpersonal skills and team management skills.
---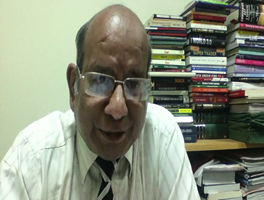 Mr Lakshman Sundar
Content Head
Lakshman Sundar Aiyar is a PR, Media and Communication Specialist. He has over 35 years of rich experience in these fields. He had done his B.Sc., DITM (Diploma in International Tourism Management), PGDJPR (Post Graduate Diploma in Journalism & PR), MA (History), DIMC (Diploma in Mass Communication) and MA (International Relations). He had also done certificate courses in Public Speaking & Insurance.
He was holding important positions in prestigious organizations like JM Financial, US Department of Commerce & USAID, and LINTAS Advertising & Reliance. Since retiring from Reliance he has been an Adviser, Consultant and Mentor to few companies in the IT, Electronic Security & Education Sectors.
Besides, he is a freelance Journalist and a regular columnist in a few newspapers. He has written over 800 articles on a variety of subjects. Writing, Communication, PR and Media are his passion and forte.
He has received a number of awards for his excellent performance both in the academic and professional fields. He was invited twice to the Annual Educational Conferences at Roanoke, Virginia, USA.
His hobbies include reading, writing articles to newspapers, travelling, watching TV and above all helping others.
---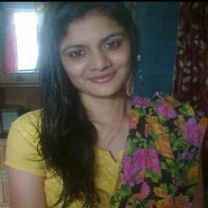 Ms Zareen Shaikh-Digital
Marketing Head
With over 4 years of experience as Designer, Digital Marketing Strategist, Trainer & SEO Expert.
---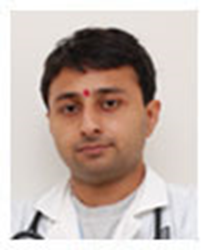 Dr Sagar Galvankar-Director M.B.B.S. (M.D.), M.P.H.
Assistant Professor
Department of Emergency Medicine
UF College College of Medicine, Jacksonville
UNIVERSITY of FLORIDA
Dr Sagar Galwankar is an enterprising individual with exception business acumen and is committed to create a business model that that can benefit the human fraternity at large.
---